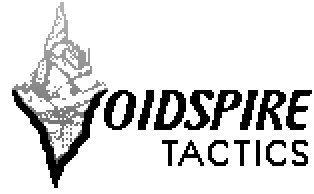 Voidspire Tactics
Voidspire v1.09a Patch Notes
---
Small bugfix patch, as well as a minor balance change to Bonemeld.
1.0.9
Fixed bug where Bone Crossbows turned into Iron Crossbows when fired.
Fixed inaccurate text in Fareem journal entry.
Fixed minor typos in journal entries.
Greatly reduced effectiveness of Bonemeld vs. Undead (now only x3 damage, not x5 damage).
Slightly weakened red undead.
Made broken lever more visible.
Fixed 'Continue' option not appearing in main menu if you get a Game Over on your first play session.
1.0.9a
Fixed crash for cards that do not support Shader Model 3.0.