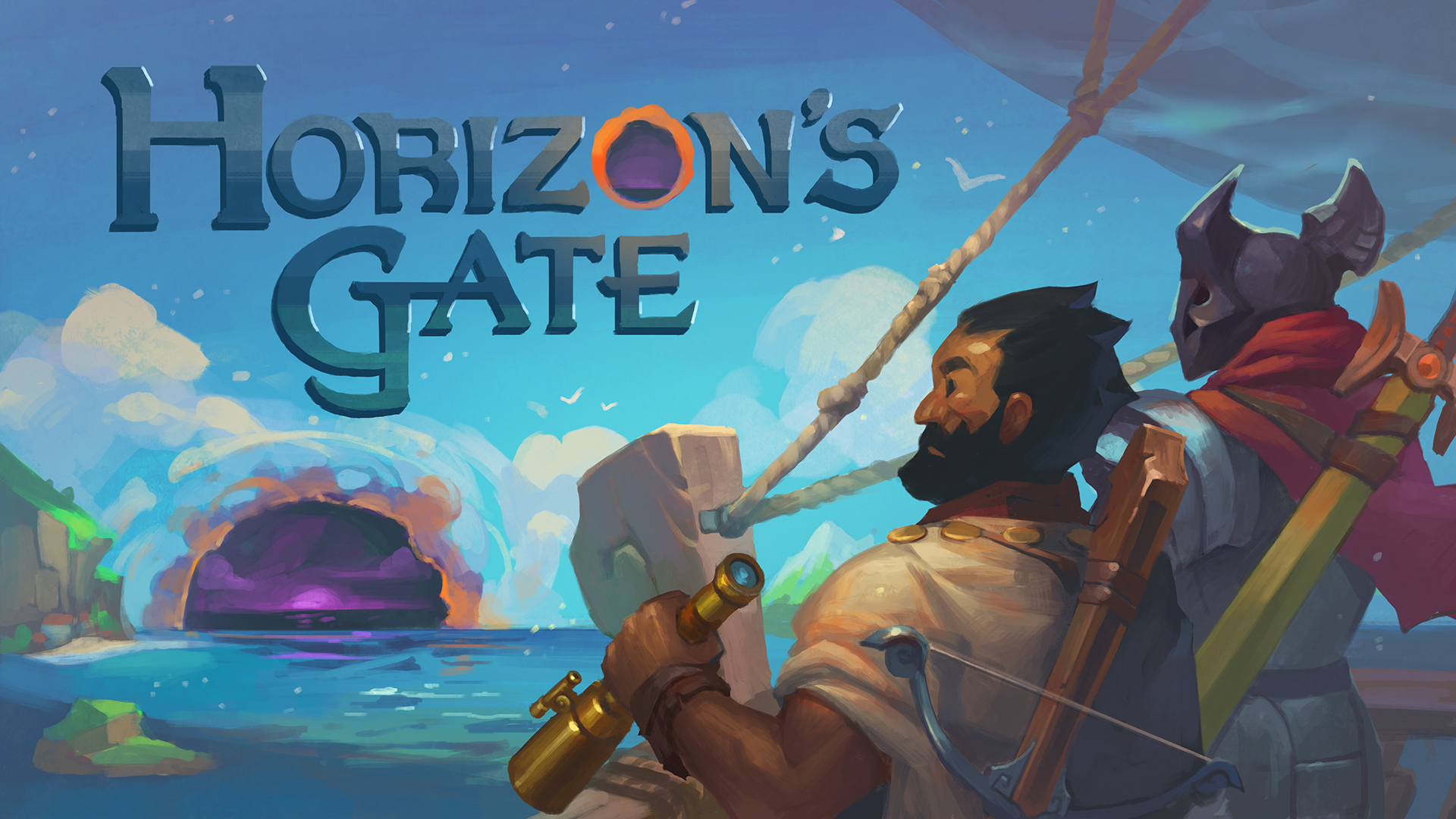 Horizon's Gate
Version 1.2.0: establish ports, info shops, elite arena, & more!
---
A huge update is ready with new features, a new dungeon, a new enemy type, and some graphical improvements! Check out the specifics below:
FEATURES

You can now 'Establish' your own towns at Supply Ports!

Build your choice of structures, including a Home, Cafe, Shipwright, Harbor, Smithy, Museum, and more.

Assign crew to tend buildings, earning you cash and earning them XP while you're away. (They cannot earn this XP if their total XP exceeds the main character's total XP.)

Customize your port by renaming it, recoloring it, and changing the music to your liking.

New "Information" shops in each capital! (NOTE: New games only!)
Pay for an investigation of:

Nearest undiscovered location

Missed creature journal entries

Redens' Arena now only awards an Ability Crest for your first victory. Subsequent victories give Essence Gems. (Pre-existing saves will get one last Ability Crest the next time they beat the arena)
New 'Elite Arena' (accessible after you beat the regular arena once) where you fight twice as many enemies. Rewards twice the cash, and gives Ability Crests as the grand prize

New location: Frostbite Cave
Gladiator's 'Swift' has been reworked to pierce Guard and ignore counter attacks, but only gain +5% Accuracy (increased by +5% per rank)

Added 'Netchal' enemy type and 'Itchy Barbs' item, found in hard Monster Dens
Added additional 'insect group' hard Monster Den encounter
Added support for Paste (Ctrl+V) into text fields
Holding Left/Right keys now quickly moves through text fields
GRAPHICS
Damage numbers now use background icons, and now have an icon for Physical damage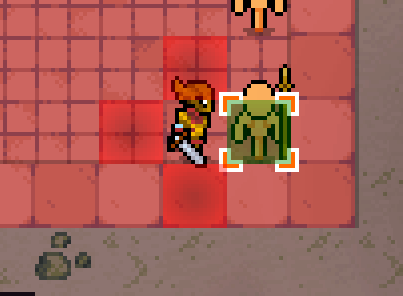 Added background texture to parchment windows
Improved magnifying glass graphics for 'Look' mode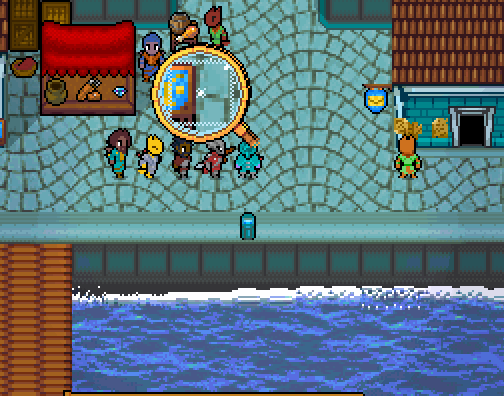 BALANCE
Increased Spidest defenses by +1
Dispel and Cure no longer affect buffs or debuffs from Cafe food
Greatly reduced the number of Sleep Darts arena combatants can get
BUGFIXES
Items pushed by abilities now move according the indicator arrows instead of diagonally
Fixed bug where losing the Arena would disable autosaving after combat
Fixed Zoar not being immune to ground-based attacks
Fixed world domination dialog not working for Seartial
Fixed dropped items being able to stack onto buried items of the same type
Fixed ships bouncing off of certain locations instead of entering
Fixed crash if you drown while alone
MODDING
New 'formulas' console command that lists all globalFormulas
Added TaskType.UIPartInputCommand which calls handleUIPartInput_command()
DataManager.checkIfZoneExistsInZoneData() now checks mod content correctly
v1.2.01

Fixed missing Monster Den set pieces
Fixed training dummies being pushable
Pushing or pulling a brazier now knocks it over
Left/Right journal buttons now 'scroll' through grid pages
Comments
Log in with itch.io to leave a comment.
I'm still kinda blown away and really glad you are still working on this. Thanks for the updates :D