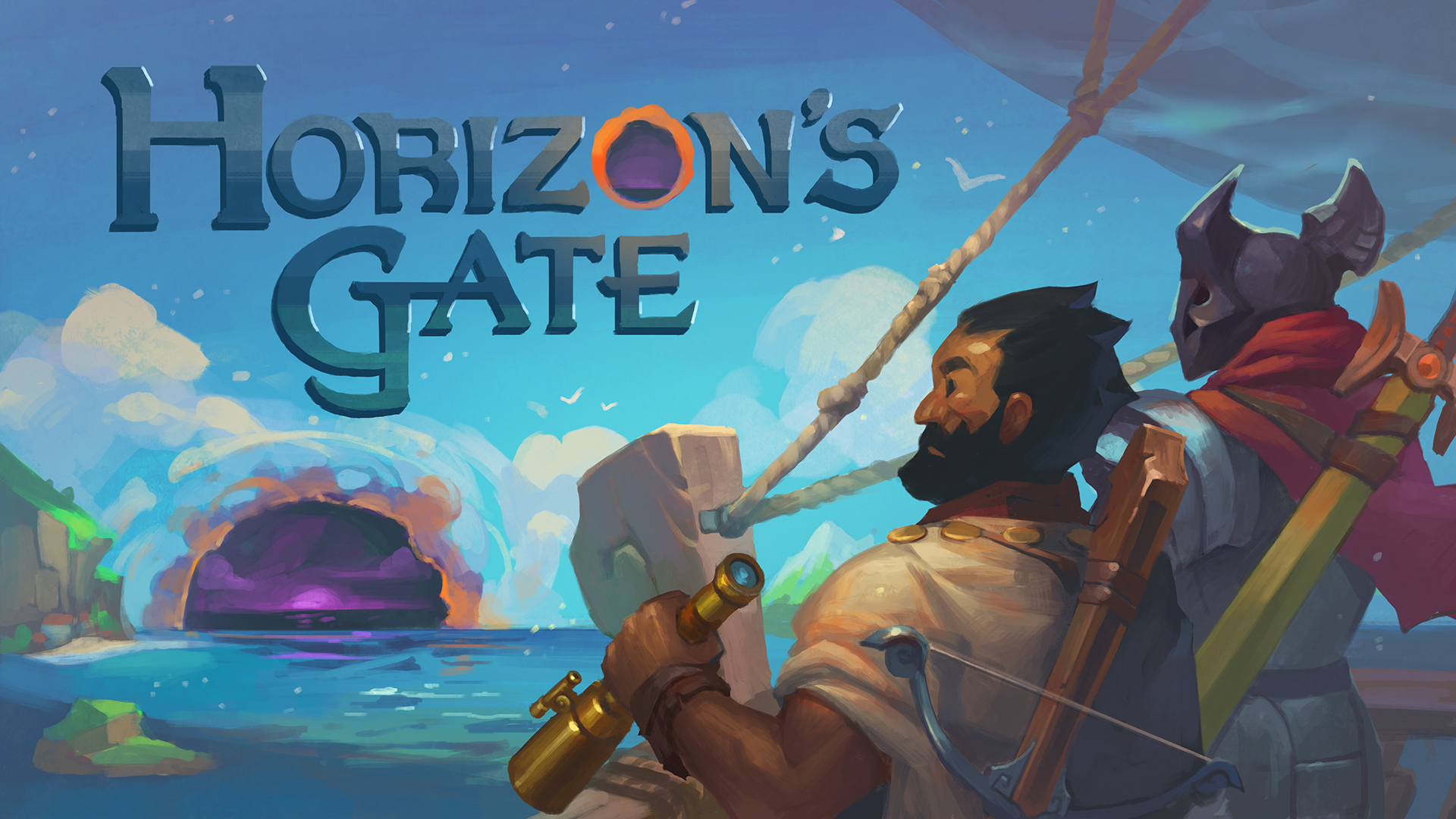 Horizon's Gate
Version 1.5: New classes: Ranger & Scourge! New postgame dungeon!
---
Here's a hefty patch! Two new classes, unlockable at any point (no trainers needed) and a big, difficult dungeon to tackle in the postgame.
FEATURES

Two new classes!!

Ranger - a Sharpshooter-Sage that applies salves & toxins to weapons.

Scourge - a vicious Gladiator-Rogue that specializes in debilitating whip attacks.

Both classes are 1st-row classes and are accessible without a trainer.
Added a new sprawling post-game dungeon with a stupidly hard final boss and unique items! (Found at

the ruins of the final dungeon.

)
While preparing to use an action, pressing 'Show Tooltips' (Tab) toggles through actors in the area of effect, so you can preview effects on them

While preparing to use an action in combat, 'Next Character' (> or RB) and 'Previous Character' (< or LB) buttons toggle through actors in the area of effect so you can preview effects on them
Added extra item unlocks to various ports (NOTE: applies to new games only!)

Added Heavy Vambraces (+2 Defense, +1 Time To Act) at Searth

Added 1 Golden Scabbard as 100% wealth unlock at Jascias

Added 1 Silver Mitts as 100% wealth unlock at Dolor

Added 1 Crystal Goggles as 100% wealth unlock at Runewald

Added 1 Shining Saber as 100% wealth unlock at Condra

Added Dart Bandolier as 70% & 90% wealth unlock at Ralkhome

Added 1 Dart Bandolier as 70% wealth unlock at Nordock

Added 1 Brass Dragon as 90% wealth unlock at Ash Port

Added 1 Hacker as 90% wealth unlock at Fantlin

Added 1 Aer Mantle as 80% wealth unlock at Solport

Fixed Solport not unlocking an Ability Crest at 100% wealth level
BALANCE
MP cost for Brawler's 'Pummel' increased from 0 -> 4
MP cost for Sharpshooter's 'Multishot' increased from 2 -> 4
MP cost for Berserker's 'Frenzy' increased from 0 -> 3
Ice Reaver cannon slots increased from 3 -> 4
Perfect Cache cargo bonus increased from 6 -> 8
Sailor's 'Rope' and 'Heave' are now 100% accurate
Tall Grass now grants +20% Dodge regardless of flanking
FIXES
'Crew Inventory' (Start) on controllers now automatically snaps to the left side of the screen to prevent overlap
Controller single-press on the current player now opens the class window (doesn't require double-press)
After trading, List/Grid mode for Stash now reverts to whatever it was before entering dialog
Controllers can now use 'End Turn' (Start) button to confirm multi-target actions without selecting all targets
Fixed Rasmen sometimes not getting the full evasion bonus when attacked directly from behind
Fixed misbehaving areas of effect for spears and greatswords with secondary effects when used with single-target abilities
Fixed 'Counter Push' not being affected by its user getting pushed
Fixed AI thinking it can push allies out of attacks that always hit all characters
Fixed Scout's 'Trip Up' & Rogue's 'Gouge' FX delay causing secondary effects to miss when used with pushes/pulls
Fixed Fire/Ice/Lightning/Wind Enchant FX delay causing them to miss when used with pushes/pulls
Fixed Preserve causing game overs if the main player is KO'd and all other PCs are preserved or KO'd
Increased max # of effects the action evaluation window can show to 15
Added anti-mash protection to Timed Hits
Reduced lag in the final dungeon
Fixed repeated sound effect when an pushing an object into a wall
AI no longer uses Sidestep
Fixed Wind Imbue/Push Trigger's pushes being affected by wind resistance
MODDING
Fixed ZoneMerge duplicating items
Element.combatEnd is now applied to Actors
Added int Action.casterAnimationLoops and string Action.queueAnotherAction
Added Action special.repositionIfCasterIsPushed & special.doNotApplyActionUsedToItemUsed
Added Formula "dsa" which evaluates a specified globalFormula if you have the specified support ability
Added bool ActorValue.removedByNegativeMagnitude
Fixed TriggerEffect.fReq not working
Fixed Effects with magnitude=0; being removed immediately even if they have a formulaMod
Fixed clicking on Location buttons on the minimap not on the overworld causing a crash